ENADA 2023: An overview of SmVend's visit to Rimini for the International Exhibition of the Games and Entertainment Machines
The gaming world once again got together on one of the most important expos for southern European trade members — ENADA PRIMAVERA 2023. The event was held on March 14–16 at Rimini Expo Centre.
The SmVend couldn't miss this event, and our team, represented by the CEO, CTO and Business Development Director, attended it with an innovative stand. There we introduced the latest technology in cashless payment and telemetry for amusement and vending machines. Want more details? Then keep reading!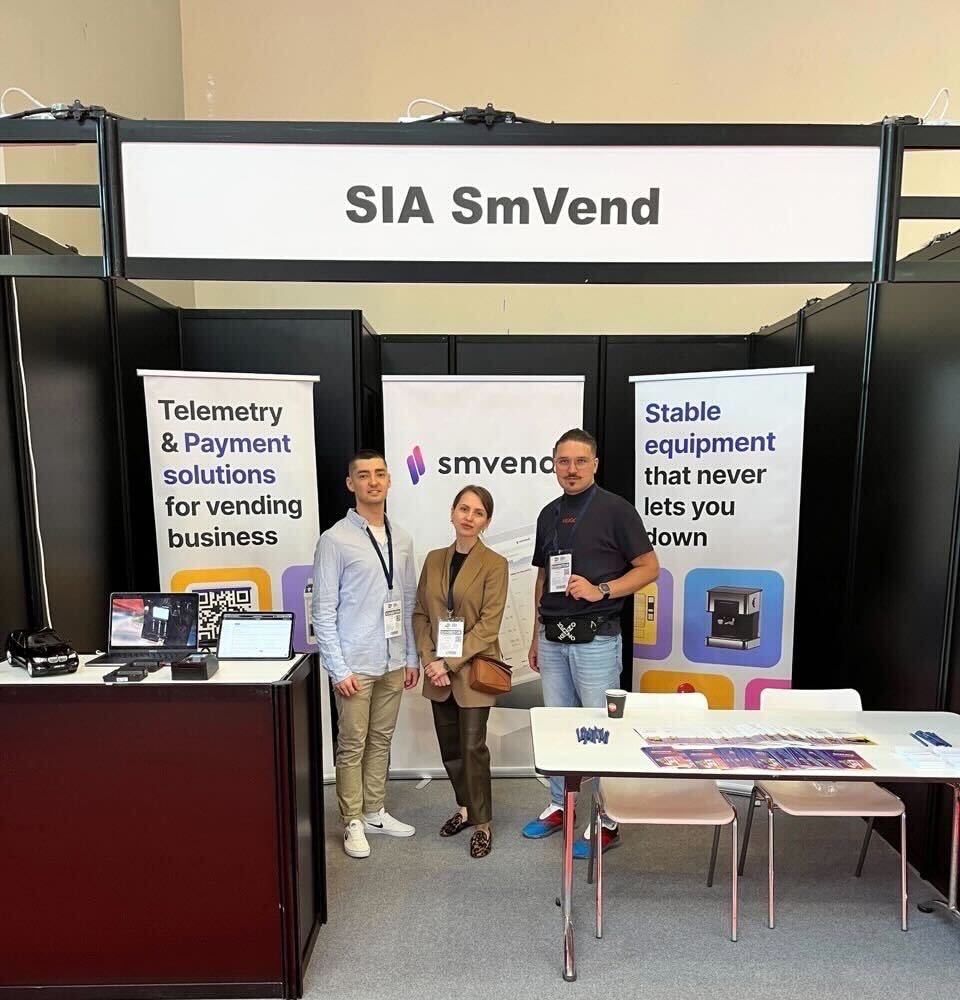 From March 14th to 16th, we had the pleasure to attend one of the largest international fairs for amusement machines, which this year took place on the beautiful Italian coast in Rimini.
ENADA PRIMAVERA 2023 brought together the whole chain of the games and amusement industry, and presented the most updated solutions in this sector. There was a great range of interesting objects, starting with the products to technology and services from the most important international brands. For example, such as new slot machines, various equipment for amusement, including technology, payment systems, furnishing, fittings and services for amusement arcades and bingo halls.
More than 25 000 business visitors passed through the exhibition halls to meet more than 200 companies from more than 15 countries. This was an excellent opportunity for the amusement industry professionals to share experiences and innovative ideas.
SmVend took advantage of Enada to present some of our latest game-changing novelties. All three days of the event we hosted visitors at our customized booth.
We had the opportunity to present our SmVend POS Kit — the all-in-one solution for amusement and vending machines that aims to simplify the processes of the vending business. SmVend POS Kit is able to perform various tasks using a single solution:
Cashless payments by bank cards and digital wallets
Remote control and monitoring of the machine
Extensive analytics of the machine operations
In addition to the presentation of our product, it was even more exciting to meet with colleagues and partners from the professional network. We exchanged experiences, discussed difficult cases and shared enthusiasm and motivation to improve the amusement business around the world.
We were happy to see everyone who visited our stand to get to know us a little more. See you in 2024!